Darkhan, like other young cities developed during the socialist rule of Mongolia, owes much of its architectural style to the Soviet Union. However visitors will still find some relics and landmarks dedicated to Buddhism and the traditional Mongolian culture and lifestyle. One of these such landmarks is that of the seated Buddha. This statue is located across the bridge from the Morin Khuur monument. Located atop a hill, visitors should plan on viewing sunset at this location and enjoy panoramic views of both Old and new Darkhan.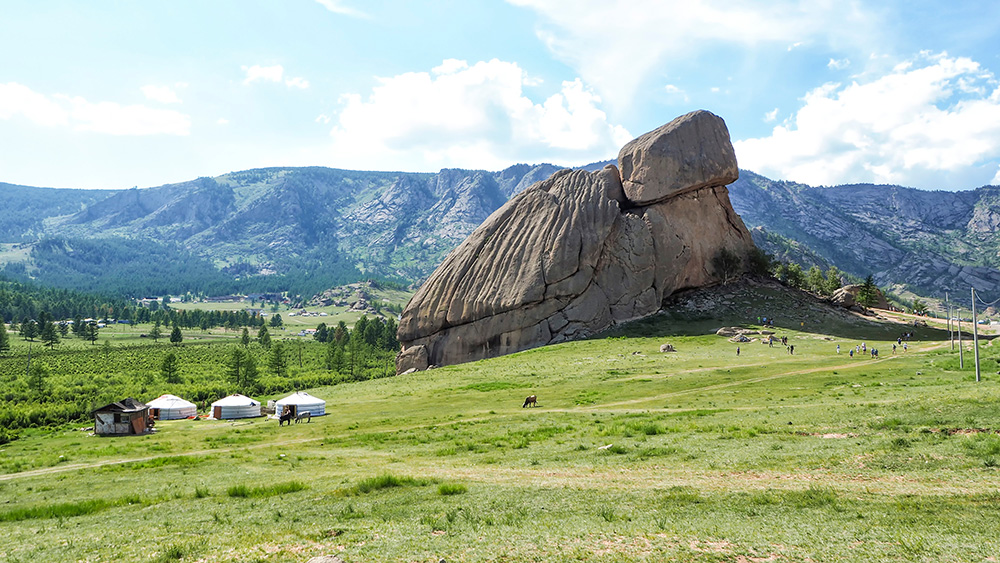 The Urjin Sandag Choilin Khiid is one of Darkhan's small monasteries and is also useful as a landmark at the northern end of New Darkhan. The monastery is active and is located in the middle of a very large valley with picturesque hills in the distance. It is not unusual to see local archers from Darkhan practicing their craft around the monastery. This is one of Darkhan's only existing and working monasteries still in existence today.
The city's most famous tourist destination is the Kharaagiin Khiid, an attractive monastery that is housed in a log cabin located in the old town. The monastery is complete with a range of protective deities both inside and out, as well as a tree that is entirely encased in blue khatags (traditional silk scarves). Kharaagiin Khiid is the most well known and popular landmark associated with tourists within the city of Darkhan.
Darkhan's local palace for all things related to sports is located in the centre of the city. Primarily catering to wrestling, this location includes a museum-of-sorts in that many photographs and paintings from throughout Mongolia's sporting history are kept here.
Visitors who venture slightly out of town will see many families living yurts – or the traditional dwellings of nomadic families in Mongolia. Composed of several orange mesh walls, yurts generally include 3 to 5 walls within them and are between 15 to 30 square metres in living space. The structure is then solidified with long straps made of braided horsehair with a richly decorated entrance door. Inside a yurt, one would expect to find a wooden floor with carpets that helps isolates people from the cold. These houses are a symbolic link between the people of Mongolia and the extreme conditions of the land they often live on. Yurts themselves are considered sacred; many rules including the placement of furnishings and fixtures, are observed by Mongolians who live in these traditional dwellings.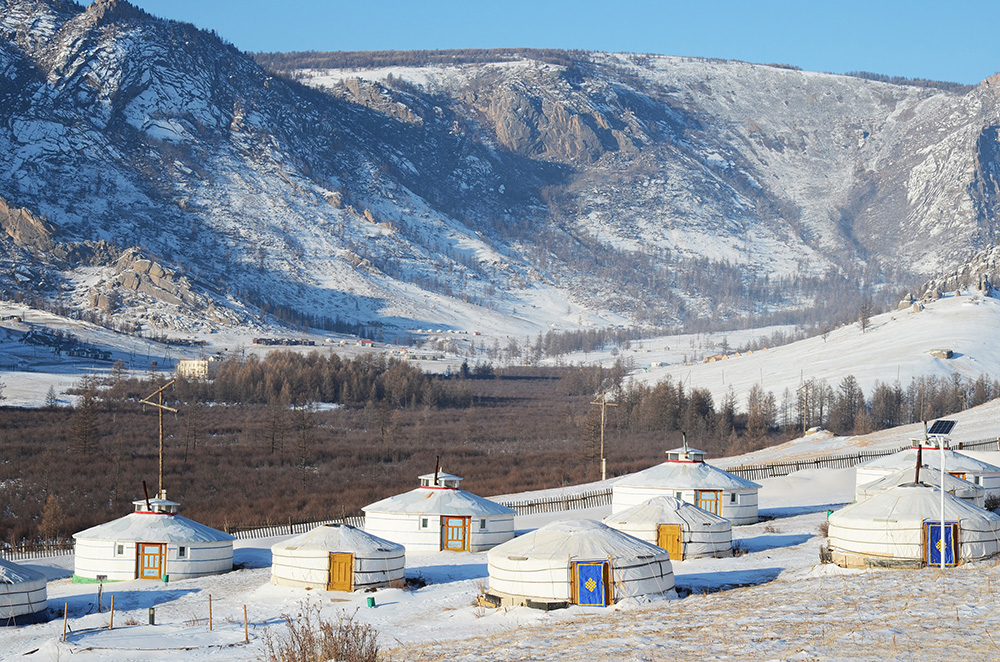 One of the lesser known facts by visitors is that Darkhan is the second largest educational hub in Mongolia. Within the region there are a total of ten higher education institutions, twenty five secondary schools, fourteen kindergartens and other institutions. Hundreds of students come from around Mongolia to be educated within Darkhan.